Our shipping journey started year of 1988 as brokers and afterthen we expanded our facilites under the name of  Eurotrade  Ship Management & Chartering Co.Ltd. We started to focus on oceangoing dry-bulk segments in the maritime transport industry, on assets owning – management and chartering operations.

Eurotrade is a worldwide shipping company that provides best quality of transportation services for dry bulk cargoes. It is about  20 handy, handymax vessels and 10 coaster siz vessels are closely operating, managing.
Eurotrade carry major bulks which include coal and grain,chrome, cement , clinker ,fertilizers and different steel products. We ship million tons of cargo across the world; timely, safely, efficiently and with care .
We create real value for our partners in shipping world and as a result of our reputation for trust, transparency and integrity, many investors are keen to work with us and talented, aspiring professionals, join us.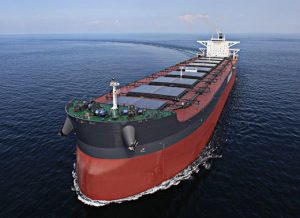 We have executive offices in Mersin & Istanbul Turkey , Pieraus Greece , Beirut Lebanon , Casablanca Morocco , Cairo Egypt , Durres Albania. Soon we extend our network with different offices in China , Belgium , Ukraine and Qatar.
Eurotrade is able to provide vessels commercial & techical management.Our Chartering department focused on exclusive shipments and long terms contracts.Our chartering department, which consists of highly professional and service-minded brokers, operates both hired tonnages along with our own vessels, close tonnages, management fleet.
The Eurotrade Group performance is based on the expertise and experience of a strong international team, operating in different countries. We are capable of leveraging longstanding relationships with vendors, suppliers, producers, traders, factories and many other vessel support organizations globally.
Eurotrade also have another division that to bring together the parties for shipping investments and manage their fleet both commercially & technically.Many investors are keen interest for investment for dry bulk carriers but due to the lack of financial capability they postpond or cancel or they go banks for loans.We are bringing those investors together and creating a group to be more stronger , more capable to invest purchasement of vessels.We are making less their cost and risk. Remain is our duty to manage the vessels. "We connect people to invest" is our motto.